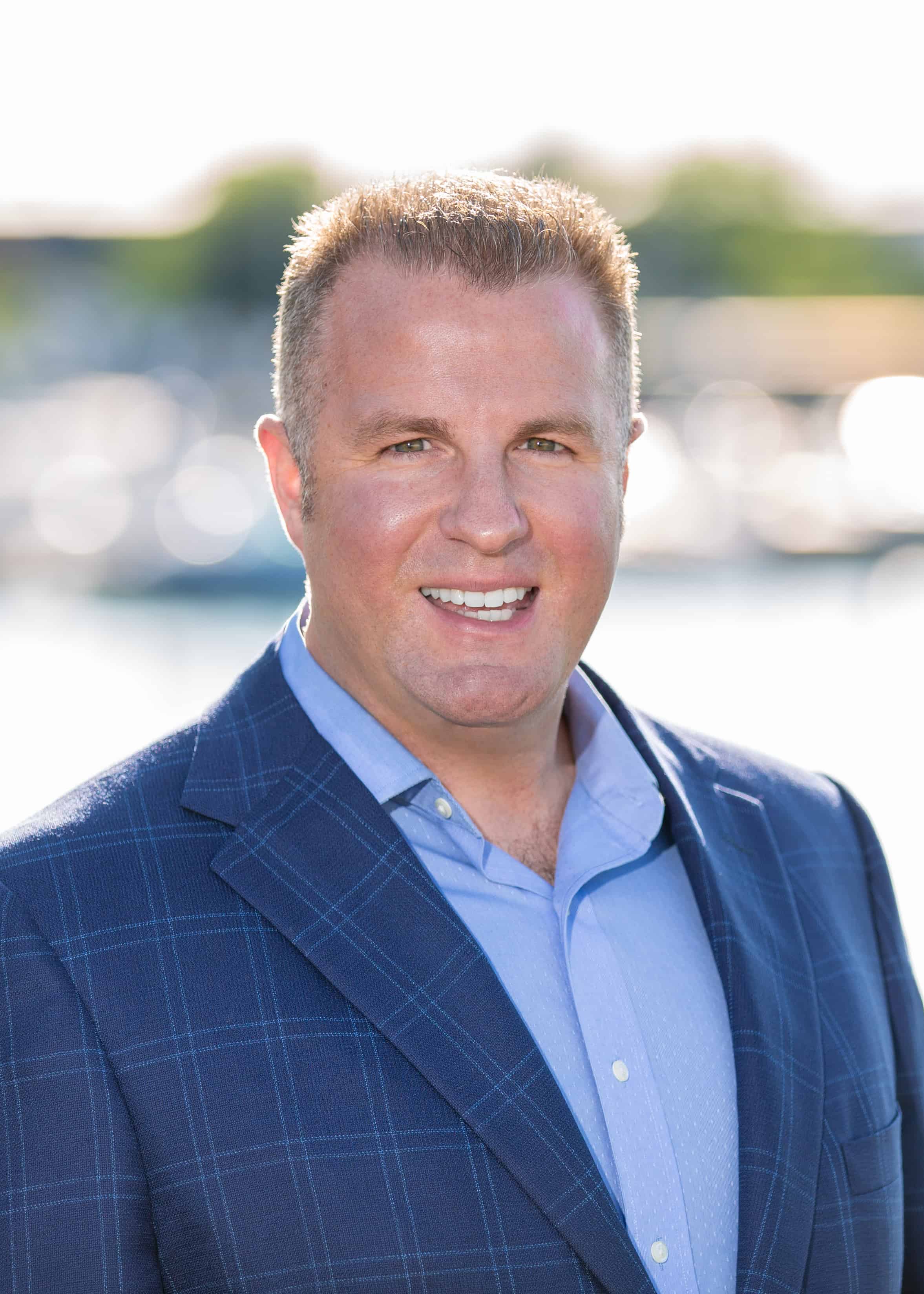 Professional Expertise
Thomas Gadbois, "Tom", is a residential and commercial broker at F.O. Bailey Real Estate. Tom, a South Portland, Maine native, provides his clients with unrivaled market knowledge and steadfast deal execution. Prior to launching his real estate business, Tom worked at his family-owned company, Eastern Carpet Cleaning, a Scarborough business in operation for over 45 years. Tom's keen ability to foster relationships with the clientele led to a robust Maine network, [...]
Professional Expertise
Thomas Gadbois, "Tom", is a residential and commercial broker at F.O. Bailey Real Estate. Tom, a South Portland, Maine native, provides his clients with unrivaled market knowledge and steadfast deal execution. Prior to launching his real estate business, Tom worked at his family-owned company, Eastern Carpet Cleaning, a Scarborough business in operation for over 45 years. Tom's keen ability to foster relationships with the clientele led to a robust Maine network, and his decision to pursue a career in real estate.
Tom is now a repeat "Top-producing broker" at F.O. Bailey Real Estate. He is well-known for his off-market deals and high-transaction volume in luxury residential homes, multi-family buildings, apartment complexes, new developments, and industrial warehouses. He has broken several residential and commercial real estate records across the state.
Achievements and Activities
Tom has a business degree from Kaplan University and was the youngest F.O. Bailey Real Estate agent to obtain the "Multi-million dollar" broker title. When Tom is not finding your residential, commercial, or investment property, he enjoys running, traveling, trying out new restaurants, and spending time with his wife, Angela, and two daughters, Isabelle and Olivia.
Office Location
183 US Route 1
Falmouth, ME 04105
Contact Info
Specifications
Languages:
Specialties:
Service Area:
Thomas's Testimonials
Our search for a home began a few years ago. We must have looked at 20 to 30 homes before we found the right one. Throughout this whole process, Tom was on point with all tasks of scheduling showings, talking to other realtors, and even "cold knocking" at doors (this may have impressed me the most). Tom was available at all times for us. He answered our questions, and if he didn't have the immediate answers, sure enough, he found the answers to those very promptly. We couldn't have [...]
Home Buyer
Tom Gadbois helped my wife & I sell a condo & 2 homes over the past 5 years. He also helped us find 2 homes as well including our current residence. Tom is always quick to respond to calls & texts and when we were in the buying process was able to get us showings often the same day that we requested. A mutual friend of ours, John Lane referred me to Tom back in 2017. At the time I knew a handful of realtors and was skeptical to try someone I didn't know. I'm happy I listened to John and [...]
Garrett Gordon, Home Buyer & Seller
If you need to sell or buy a house and need a good Broker. Look no further than Thomas Gadbois with F.O. Bailey In Falmouth Maine. Tom is an honest hard-working, aggressive Broker. He will get the job done as he makes less worry for you. He will answer all your calls or if busy call you back the same day. He put our multi-unit building under contract within 25 days. We feel we received top dollar and we will certainly do business with him if needed in the future. Tom comes highly recommended by [...]
Multi-Unit Seller
Tom Gadbois is top notch. He has advised my wife and I on 3 properties we have bought or sold. He always has our best interest in mind, and always has his eyes out for us, even when the market is tough. Tom listens to our needs and wants and doesn't waste our time with properties he knows we will have no interest in. I work in a business that deals with a lot of brokers and realtors, when I call to confirm appointments they hardly ever answer, not Tom he always answers. Tom is extremely [...]
Scott Laliberte, Property Buyer & Seller
Tom was such a delight to have as a realtor. He understood our wants and needs that we were looking for throughout the home buying process and delivered above and beyond our high expectations and standards. He made our home buying process much less stressful with his knowledge and having contacts on hand for home inspection, septic and all other things needed throughout. I would recommend Tom to anybody who is looking to buy real estate, as he had our best interest at heart!
Home Buyer
Thomas was very patient in our search for a new home and helped with our relocation to Maine. He assisted us with inspections while we still lived out of state, and made trips to the unit to keep us updated with pictures of the construction work.
Portland Condo Buyer
Tom has worked multiple deals for me. He is always very responsive and gives excellent advice. They are the only real estate firm is will use!
Darrell Pelotte
My wife and I met Tom years ago at one of his first multifamily listings. Although that wasn't the one for us, Tom did not give up until he made a sale by finding us our first self-storage facility. We've continued working with Tom as both a buyer and seller of a number of commercial properties. We appreciate Tom's tenacity, hard work, and family values. He's not looking for the one-time sale but to establish a long-term relationship. Tom Gadbois puts the time in to get the deal [...]
Mike Pride, Commercial Real Estate Buyer & Seller
Experienced, knowledgeable, professional, always smiling and offer a fun relaxed atmosphere. Toms the man when it comes to real estate and having your best interest in your investment! Side note: we all don't sit on our phones 24/7, have a personal life and maybe a family event that could happen or come up. Yet, some feel the need to bash, degrade others or write a bad review because someone didn't answer the phone? Keep up the fantastic job Tom! You will crush 2023 [...]
Garrett Stephens
My experience with Thomas Gadbois was very enjoyable and very rewarding. I found him to be energetic, friendly, intuitive, with a genuine desire to listen to my wants and needs during the entire process of the sale of my home. He was quick to respond with accurate and well-researched answers to the many questions that I had throughout the process from our initial meeting right through to the eventual closing on the sale of my property. I had dealt with two other brokers while attempting to sell [...]
Multi-Unit Seller
Contact
Hi there! How can we help you?
Contact us using the form below or give us a call.
Hi there! How can we help you?
Contact us using the form below or give us a call.